Tyne & Wear has the lowest levels of enterprise, business start-ups and business sustainability for women in England.
You read that right – the lowest rates in the country, according to research by Sustainable Enterprise Strategies (SES) and FISCUS.
Existing business support mechanisms simply aren't cutting through. That's just not acceptable.
The Women's Business Council produced a report last year that estimates there are more than 2.4 million women who are not in work but want to be. There are also another 1.3 million who want to work more hours.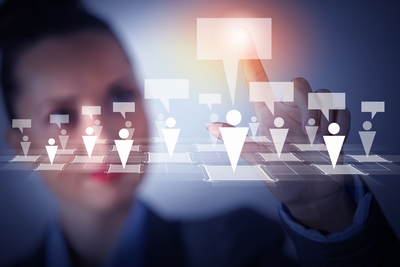 SES and FISCUS have identified that if more women were to set up businesses, UK productivity could be boosted by up to £23 billion.
Female entrepreneurs are regularly overlooked, particularly those with 'kitchen table' enterprises designed to fit around other commitments such as family and childcare.
If the metric for business success is profit and turnover, it's understandable why providers of business support have focused on companies with high growth potential.
But digital technology lowers entry barriers to global markets and creates a level playing field, from the comfort of a bedroom or the middle of a field, whatever and whenever suits best. All of a sudden – provided the right skills are in place – growth opportunities are there for the taking.
I speak from personal experience. I discovered I was pregnant the month I launched my PR and marketing business. Unable to attend networking events to drive business development, I turned to social media to build my profile and online networks and discovered new routes to market. Five years on, the business has enjoyed its best year to date and almost all our current growth is digitally-driven.
It's not just about wealth creation either. The SES and FISCUS report makes it clear that while women-led businesses make a core impact to local economies in the provision of employment and finance, it is in social and community terms where they make the biggest contribution.
Why would we not give our women entrepreneurs the tools and support they need to deliver?
Boosting the knowledge, skills and confidence of female entrepreneurs is one of the key objectives of Go Digital Newcastle's wwWomen project, an initiative launched last week that aims to inspire, engage and enable women's enterprise in the city, and unlock the capacity of female-led businesses to do business digitally.
The long-term goal is to build a self-sustaining peer-to-peer network of digital ambassadors and champions as well as a bank of digital resources and materials that empower women to develop their businesses assisted by digital and superfast broadband.
The initiative comes in the nick of time. It will take time but the introduction of wwWomen is a positive move towards equalising start up rates between male and female entrepreneurs.
Helping women-led businesses to grow is a proven way to boost economic growth and prosperity. There is no other option.
Sarah Hall is the managing director of public relations and marketing agency Sarah Hall Consulting. You can follow her on Twitter.
Do you agree that women entrepreneurs, particularly in the digital businesses, are working at a disadvantage? Tell us in the comments section below – by clicking on the little plus sign.
(Views expressed on our website and in our magazines and emails are not necessarily endorsed by Northern Correspondent.)