Photographer Lucinda Grange prefers to explore darkness in the city of light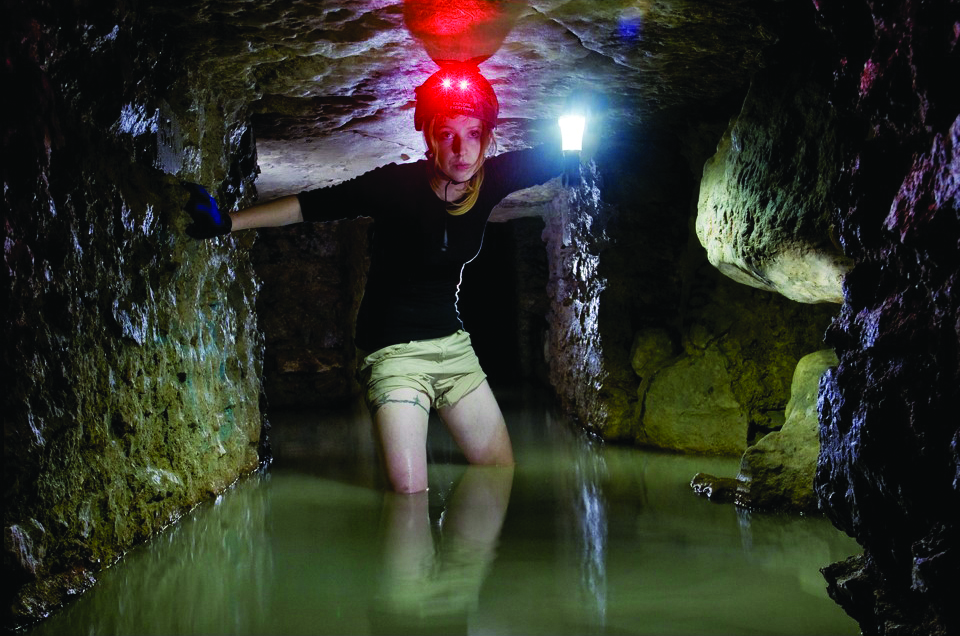 It's a balmy afternoon in Paris, August 2014 and Grange has arrived with friends to explore the Catacombs, the labyrinth of stone mines beneath the city that became a burial ground to six million of Paris's dead in the eighteenth century, writes Ian Hamilton. It's known as the world's largest grave.
But Grange doesn't want to see its official persona, available during tourist hours. Not for the first time, she has come with a small group of friends, intent on visiting the tunnels after dark. On the way to the Eiffel Tower, she is asked for directions from well spoken and well dressed stranger. They chat on the Metro as it pulls out of the station. This is Mostafa's first time in Europe and he wants to know if Paris is the sort of place to bring his fiancé for their honeymoon. As they approach the Eiffel Tower, Grange invites him to a secret underground party. He agrees, but informs her that he doesn't drink alcohol. They meet with the rest of the group on a public street in the bright Paris sunlight. Opening a manhole, ("If the authorities have locked it, anyone in Paris can tell you which one to try next," says Grange), they climb down a ladder into darkness. Mostafa is handed a head-torch and they enter what Grange calls "a different world".
[…]
Read the full version in The Northern Correspondent #4