In these days of confusion, despair and fear, we sense a responsibility to not only analyse and articulate the challenges that lie ahead for our region, but also begin to construct scenarios and narratives of what a brighter future for the north east might look like.
Over the next week, we'll be publishing a series of short essays that we believe will speak truths and provoke thought, but also present ideas and – most importantly – offer hope.
Below, in I AM A FOREIGN-BORN GEORDIE REFUGEE, Tina Gharavi says the refugee and the dispossessed working class of the north east are closer than we realise.
In CONSPIRACY OF SILENCE, John Tomaney says it's time for a proper rethink of "regeneration" that has delivered too few benefits to too few people.
In THE DAY AFTER THE DAY BEFORE, Julia Heslop doesn't expect the best ideas and solutions to come from political parties, but from local neighbourhoods.
In BURSTING BUBBLES, Chris Stokel-Walker hopes that mainstream media's new-found interest in far-flung regions like the north east will continue.
In COMPROMISE, FOR OUR COUNTRY'S SAKE, Dan Jackson urges the north east to do more of what it's good at – talking.
In PREMIER INN CURTAINS, Ian McMillan describes a journey from despair to hope.
And in REGIONALISM AND RESENTMENT, Alastair Bonnett prescribes a cure for anti-politics in the north east and urges the region's universities to turn their campuses into hubs of participation and democracy.
I AM A FOREIGN-BORN GEORDIE REFUGEE
I have lived here for the past 20 years, arriving from New York to Ashington. And before that I was a refugee who arrived in Britain following the Islamic Revolution in Iran in 1979. I have travelled the four corners of the earth since then. Yet, this place, Newcastle, has become my true home, my north star.
And for me, the Brexit referendum was bittersweet. It was good to see wide sections of the country participating in the electoral process. But the vote seems to have confounded many. What were people really voting for and what were they voting against?
I am an outsider but having lived and worked with some of the most disenfranchised young people and communities, I could see and feel their mounting anger over the years.
I saw and understand what the disenfranchised voters were saying. They are frustrated. And they have pointed at the immigrant, the refugee, and said that we caused all this. I am so sorry, because I know this is not true. In fact, rather than being so far apart, we, the refugee and the dispossessed working class, are closer than we realise. We are united by our struggles: we are both voiceless, marginalised and abandoned by those who should care for us.
I have seen the transformation of the mood of the nation to immigrants and refugees – a manipulation led by the media and fed by opportunist politicians.
I was here to witness the rise of the scapegoating of immigrants. A lie fabricated and spun that this island was being invaded. There is only one place where I lay blame for the outcome of this referendum and the rise in racism in this UK: the un-checked, propagandistic jingoism of the media, led mostly by the agenda of Rupert Murdoch, ironically, an immigrant himself.
But then Murdoch is in the newspaper business, not in the truth business. He tells us to fear, tells us that the source of all problems is people like me. That blame should be placed on those coming from outside, not the Eton set and the class warfare that has gone on for generations. No one in the media seems capable of articulating to a working class readership that the economics of austerity are driven by the fallacies of the Tories who seek to privatise and reduce services for those with the greatest social needs.
This is why The Northern Correspondent and a free and reflective press is now needed more than ever. It needs to appeal to a wide readership. I hope it can… because without media, there is no meaningful democracy. And without the media, I can't win my home back from the clutches of xenophobia and hate.
As a refugee, I lost my country once… I am damned if I will lose my country again.
I am a proud adopted Geordie. I will fight for the north east. And I will fight for my home.
Tina Gharavi is a BAFTA-nominated filmmaker who runs Bridge + Tunnel, a film and education organisation which works with communities who are often neglected and enables them with the tools of storytelling. She is also a senior lecturer in digital media and film at Newcastle University. You can follow her on Twitter.
CONSPIRACY OF SILENCE
In 1985, on a visit to Press Engineering at Wallsend, Margaret Thatcher turned her ire on a Tyne Tees TV reporter who had asked her to comment on the region's escalating unemployment rate. She barked:
I cannot do everything. Isn't it important for me to go around to show the success of the north east. Here are you, you belong to the north east. Why don't you boost it? Why don't you boost it? Why don't you instead of asking me questions – "Oh, are they going to get any more", "Oh, there are a lot of unemployed here" – why don't you say "Look, 80% are in work." Yes, we have to try to get work for the 20% who aren't, but some of the work that is being done is fantastically successful. Don't you think that's the way to persuade more companies to come to this region and get more jobs – because I want them – for the people who are unemployed? Not always standing there as moaning minnies. Now stop it!
I recalled this event in the light of the recent referendum result and the role of the north east as Brexit heartland.
Thatcher's "moaning minnies" remark was a watershed moment in the narrative of regional change. From that moment, political and business elites in the north east began a strategy of relentless marketing of the region's "regeneration". The first expression was the now forgotten, but briefly influential "Great North" campaign. Variations on this theme can be traced to the present. Enduring tropes include the Nissan factory at Sunderland, the new cultural facilities on the Quayside in Newcastle-Gateshead (as we were asked to call it) and, latterly, the growth of digital industries. As the regeneration rollercoaster lurched from RDAs to LEPs, from the Northern Way to the Northern Powerhouse, one constant has been the upbeat account of successful regeneration in the rhetoric of "business leaders" and others.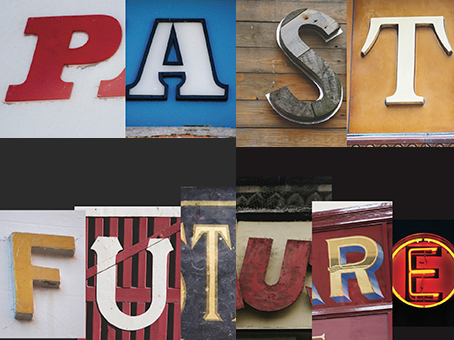 In fact, the true story is one of a deepening north/south divide – a banned topic of debate. Those who drew attention to it were accused of "talking the region down". As a junior researcher at Newcastle University in the late 1980s, I was asked to contribute to a Radio 4 programme on the regional economy. I raised some questions about the long-term consequences of an economic strategy that replaced highly paid industrial jobs with low paid service jobs. The chief executive of the Thatcherite Urban Development Corporation (UDC) took exception to my analysis and wrote to the university's vice-chancellor to complain and I was summoned to account for myself and to be told of the importance of the university's relationship with the UDC.
Sticking to the line of successful regeneration was imposed as forcefully as possible. In fact, it was revealed later that the Thatcher governments were considering the "managed decline" of the north.
But it turns out the people of the north east were not listening to the regional regeneration story. John Todd, 18, an IT apprentice in Sunderland told the New York Times recently that he voted for Brexit because: "We're segregated from the south, and the north is a barren wasteland. It's us against them." The truth is that during this period, large swathes of the population were being left behind. The scale of the problem was hidden by the fact that some people effectively left the workforce, while those in work found pay was stagnating or declining and jobs were precarious. There was a strong correlation in the referendum between long-run (declining) relative levels of pay and propensity to support Brexit.
In the north east, most people do not work at Nissan, in the creative arts or games industry. There has been a conspiracy of silence about proliferating poorly-paid, low-skilled work in supermarkets or care homes which makes up a disproportionate share of the regional labour market. The measures of economic "success" such as rising GVA or falling unemployment, which "business leaders" tout, disguise the real problems. EU programmes poured money into regional development, but nobody noticed. According to John Todd, "The EU is a mystery to us. We've never heard about it up here." In fact, economic gaps widened.
Despite "regeneration", the relative economic position of many people in the region worsened over the last 30 years. Of course, the situation might have been even poorer without these expenditures and other factors no doubt contributed to the referendum result. But declining living standards form the background to recent events and calls into question the economic model which has guided the region's (under)development since the 1980s. Regeneration has delivered too few benefits to too few people. Now is the time for a fundamental rethink and proper debate. And no more talk of moaning minnies.
John Tomaney is professor of urban and regional planning at University College London.
THE DAY AFTER THE DAY BEFORE
It's 5am. I drag myself out of bed. I shower and then slowly waking I remember what day it is. It's Friday 24th June, the day after the EU referendum. I turn on the BBC and there are flashing alerts on the TV and in my head, and a sickness in my stomach.
I leave the house on my bike to catch the 6:08 train to Liverpool. There is a full rainbow floating over my street that gives me a strange feeling. I gulp in air and cycle.
Twenty minutes later I arrive at the station and there are two train guards on the bridge wearing Leave badges. They shake hands vigorously and one says excitedly to the other, "Won't the union be ecstatic about the result!" I stare and walk to the train.
I go on staring at my fellow passengers on the train, my glare moves from face to face and I'm thinking, "Was it you? You? You?"
I arrive in Liverpool and take a coffee. I message a friend working for the EU in Tirana. The memo from her boss reads: "The British citizens made their choice, we have to respect it, and we have to build an even stronger union for all those citizens that continue to be in the EU. We have a huge responsibility towards them, and the rest of the world." I tell her that reading this just made me cry. I feel isolated, hemmed in and sick.
Ever the optimist, these last few days have challenged that in me. All the old sureties have passed. A big scar in our region, which was previously hidden, is now obvious, open and bleeding. Over the last 30 years many people have benefited from upward mobility, university education and the comforts that consumer society brings. Our cities have been transformed with new art galleries and music centres and 'world class' jargon has been on the tip of every politician's tongue. But for many others this has only offered a feeling of being out of place.
Furthermore, the economic and social burden of deindustrialisation has often been laid at the door of the individual, and in the recent years of austerity, this has intensified – economic pain has become segmented and compartmentalised.
But the frustration stemming from austerity and another Conservative government has translated into blame tactics, the finger pointed at people worse off, people from elsewhere. People have bought into the daily lies of the red-tops. Over the last few months I've been working with people at the sharp end of austerity – the homeless – and this was a perspective that came out frequently in our discussions. I could never find the words to respond to them and maybe that speaks for a wider weakness – the inability to articulate truths to those most affected by government policy in recent years. And so the frustration of so many people has been played out in the referendum, a series of complex issues bound up into a single question.
We need to fully analyse what has gone wrong and why, but I don't expect this to come from party politics. Instead what we need is real physical regrowth and renewal, from the ground up, from the neighbourhood level. It means going out into our communities to re-know each other: to talk, discuss and act (whichever way your neighbour voted).
Yesterday I happened to be reading through an interview I did with a homeless individual I have been working with who said: "No lass is an island, no man, no child, no community… People think we have to make changes in the government, but it's here that we need to make the changes, it's on our local level with our neighbours, our communities, our families and most importantly with ourselves and how we see ourselves in that bigger picture."
They're right. The wounds heal from the micro level first and the ideas will come from there first.
Julia Heslop is an artist, writer and PhD student at Durham University. You can follow her on Twitter.
BURSTING BUBBLES
On the day of the referendum vote, I was in London, meeting editors at a couple of magazines. They were nervous and on edge, preparing for a night of coverage of the referendum that eventually took us out of Europe. It wasn't just the scale of the task that left them unsettled, but the niggling fear at the back of their mind that, despite what their common sense and a fistful of polls told them, they might be wrong about the Remain result they expected.
They had been tracking sentiment within their social circle, on Facebook and face-to-face. They hadn't enough acquaintances who could make up the 48% of the population who believed leaving the European Union was a good idea. In fact, they barely had any. Then they asked me a question: had I?
Honestly, I didn't – though I knew I knew a higher proportion of Eurosceptics than they did, from my conversations on the streets of Newcastle and Gateshead, and from my Facebook feed of friends and contacts. And I knew why they didn't: bubbles.
The reason so many people were as shellshocked by the result on Friday morning as they were is because they simply hadn't encountered Eurosceptics in great numbers. The sudden shrill cry of protest in the 52% Leave vote last Thursday was more a constant murmur of discontent in the north east of England. For those who live and work in the region, the result – though still a surprise – was less shocking than it seemed from London.
The Northern Correspondent can't claim to be the complete solution: most copies of our magazine end up on coffee tables and kitchenettes in salubrious suburbs of Newcastle, Durham and Sunderland, not in the hands of those who work at Nissan or were most likely to vote Leave last week. Though we strive to be representative of the region's populace, writers are a rarefied bunch, well-educated and able to spend money on luxury items like well-made magazines.
Some of the only ways our publication presently finds its way into the hands of lower-paid, less-content individuals is when a complimentary copy is given to them because they're the subject of a story. But by our proximity in the region – by living among fellow north easterners, and taking the same buses and sitting in the same cafes – we are better placed to tell regional stories than a cabal of journalists who live and work in London, and rarely venture out to "the regions" to report a story. There's a democratic deficit and an underrepresentation in the media, from in-and-out reporting.
It's for that reason that I was disheartened when one online outlet quietly withdrew their job listing for a reporter based in the north of England earlier this year, the post seemingly unfilled. It's for that reason that I constantly suggest stories based in the region to editors who know little of the area, even if they were – until Thursday – politely declined as too niche, and not of interest to a broad enough swathe of the country. I couldn't blame either my editors or the publications that didn't keep a staff writer or two on contract in the north (never mind the north east). The economics didn't make sense, and the consensus was that events in the region didn't need reporting. The people "up north" didn't matter, and they didn't mind.
Now they do. Though the headlines about how it was the north wot won it are overstating the fact (those 46, 47 and 48% votes in favour of Leave elsewhere all add up), the one silver lining is areas that previously went without mention in national news bulletins have now become the focus of the media. And though that will ebb away to some extent, there is a reconsideration in editorial meetings about whether enough attention is paid to the farther-flung areas of the country. In the days since the referendum result changed the country, my conversations with editors have changed. They're keener to tell stories outside of London, aware that those places might in the past have been overlooked.
Chris Stokel-Walker is a freelance journalist and deputy editor of The Northern Correspondent. You can follow him on Twitter.
COMPROMISE FOR OUR COUNTRY'S SAKE
The most striking thing to me about last week's result was how shocked many people were – especially among the commentariat, on Twitter and elsewhere. But the recriminations that have followed have only confirmed an unease I've felt for some time that Britain is miring itself in a growing culture war.
Polling carried out by Lord Ashcroft in the aftermath of the vote showed that Leavers and Remainers are profoundly divided on everything from feminism to the internet. But is this really surprising? Would you ever go out for a drink with someone who reads the Daily Mail? Do you know anyone who votes Tory? Would you associate with a Brexiteer? Other than family members I'm guessing that the generally liberal readership of The Northern Correspondent magazine would say no. This feels unhealthy to me – especially given what we know of the chasmic cultural and political differences in America. But is there anything we can do about it?
Commentator Ian Leslie wrote a fascinating piece over the weekend in which he made this telling observation:
One way to think about the vote is that it has forced a slightly more equitable distribution of anxiety and alienation upon the country. After Thursday, I feel more insecure about my future, and that of my family. I also feel like a foreigner in my own country  –  that there's this whole massive swathe of people out there who don't think like me at all and probably don't like me … I could have carried on quite happily ignoring the unhappiness of much of the country but I can't ignore this.
Put crudely, those with money voted to remain, and those without didn't. Despite all the expert warnings (which are starting to look alarmingly prescient) the public seems to have agreed with George Bernard Shaw that "all professions are conspiracies against the laity"; for not only does much of the public disagree with the analysis of assorted politicians, business leaders and academics, they suspected their motives too.
Indeed, it could be both sides literally think differently. The social psychologist Jonathan Haidt has defined six innate "moral foundations" as distinct and important as our taste buds (care/harm, fairness/cheating, liberty/oppression, loyalty/betrayal, authority/subversion, and sanctity/degradation). Perhaps liberals cherish primarily the care and fairness foundations, whereas conservatives give equal weight to all six.
In some respects our politics no longer reflect the true cleavages in society: between liberals and conservatives, libertarians and communitarians, globalisers and localisers. The always astute Ed West noticed how Brexit voters say "We want our country back", in contrast to the Remainers' plea "I want my country back".
Although some have suggested that our parties should be realigned to better reflect these new dividing lines, isn't it healthier that we don't entrench, and that we keep talking to find that compromise that we're supposed to be good at? There was an adage that people used to live by (more or less) that you should avoid talking about religion or politics. With the decline of faith in the west, and as identity politics becomes ever more prevalent, we've actually managed to conflate the two – a sort of blind partisan allegiance mingled with the certainty of religious dogmaticism. Worse still, we commune with other true believers in social media echo chambers to talk of little else, whilst damning the other side.
The people of the north east have always been good talkers, but judging by the shock at the result we seem to have stopped communicating. Isn't it time to find a better way to re-open the conversation?
Dan Jackson is a historian. You can follow him on Twitter.
PREMIER INN CURTAINS
When I closed them last night
They were European curtains
And they let in something
That lit up the room.
There was free movement of light
From over there in the car park
To here on the first floor.
Overhead, planes circled the airport
Waiting for a landing slot
When I pulled them open
They were torn and shabby curtains
That filtered the morning
Through fabric of gloom.
There was last night's tea, hoping
I would drink it. It was too cold
And far too bitter to drink.
Overhead, planes circled the airport
Hoping for a landing slot.
I stood in reception
In the new harsh clench of Friday
That just hung there, waiting
And sounding like doom.
I had last night's key, useless
This morning. I passed it over
To a human. Our fingers touched.
Overhead, a plane circles the airport,
Landing wheels lowered.
Ian McMillan is a poet, journalist, playwright, and broadcaster. You can follow him on Twitter.
REGIONALISM AND RESENTMENT
The voters of the north east got what most of them wanted. So where are the street parties? All I hear is a numbed silence, a bewildered pause before business as usual can resume and the comfort blanket of grumpy resentment can be pulled back over our heads.
The murmurs of "they all deceived us" and no one told us the consequences" are already stirring. They are comforting lies. For they return us to the very same refusal to take responsibility for our own actions that got us into this pitiful mess.
This is how people who are alienated relate to politics: with a loud "Sod off!" – by taking a shot gun and blasting away at their own feet, thinking "That will show the buggers."
One of the causes of this alienation is the absence of regional democracy and regional media in the English regions. It's a vicious circle: we don't hear about this issue because it exists. The media and politicians are distant from us and we seem to be irrelevant to them. If the north east had the kind of regional political life that exists in other European regions, or that Scotland now has, it would be far less likely to stew in its current noxious soup of anti-politics. Regional power isn't a magic brew – and we'd still be dealing with all the chronic concerns of our era – but its absence has serious consequences.
Even if it never quite happens (which is a real possibility), there are other, immediate and practical, reasons why we need to respond to Brexit with a clear assertion of the need for more regional autonomy.
Despite the north east being a heartland of would-be Brexiters, the break with Europe augers an even more south east-centred and north east-indifferent politics which, with the departure of Scotland and the ending of EU support grants, is going to leave us on the fringe of a friendless and dysfunctional state. We need the issue of a north east regional assembly back on the table and, I think, proposals for a new regionally based and independent public media.
Overcoming our deadening culture of anti-politics is going to be a struggle but it's a necessary one. It's going to be a struggle because the north east now has form when it comes to self-defeating, self-wounding, electoral outcomes: the referendum for the North East Assembly, even having an elected mayor for Newcastle, all got a loud raspberry. This is a place without confidence in itself and, hence, no confidence in anybody else.
It's going to be a struggle. And it's one that involves and implicates us all. I admit that the university bubble I inhabit is a world apart. There is not much contact between it and the ordinary concerns or people of this region. The gulf between the liberal, university-educated, middle class and everyone else is dangerously wide. This divide has to be healed. The universities need to do far more to enable local students to get in and to turn their campuses into hubs of participation and democracy, a resource for the region and its people.
A regionalist agenda isn't a panacea. It won't, by itself, turn us into a more functional, happier, community. But the absence of political and cultural power held here is an important part of what has gone wrong and what needs to change.
Alastair Bonnett is professor of social geography at Newcastle University. 
Tell us your views in the comments section below – by clicking on the little speech bubble.
(Views expressed on our website and in our magazines and emails are not necessarily endorsed by The Northern Correspondent.)
Subscribe to our weekly email:
Order our new magazine: