It's always warm and cosy in a caravan, discovers photographer Elisabeth Blanchet
I have always been interested in people who live in communities and how these influence the way they live. What are their relationships with the other members of the community and with the outside world? What is home to them? How are they attached to it? These are the questions I always have in mind when I photograph communities.
When I arrived in the UK in 2001, I found out that most of the gypsies in Britain were English and Irish and that there were council-run sites just a few tube stations away from central London. I started to go to different sites in Peckham, Bermondsey and west London. It was the beginning of a long term project which took me all over the country to document life on various sites, fairs like the Appleby Horse Fair, evictions like the Basildon one, weddings, communions and funerals.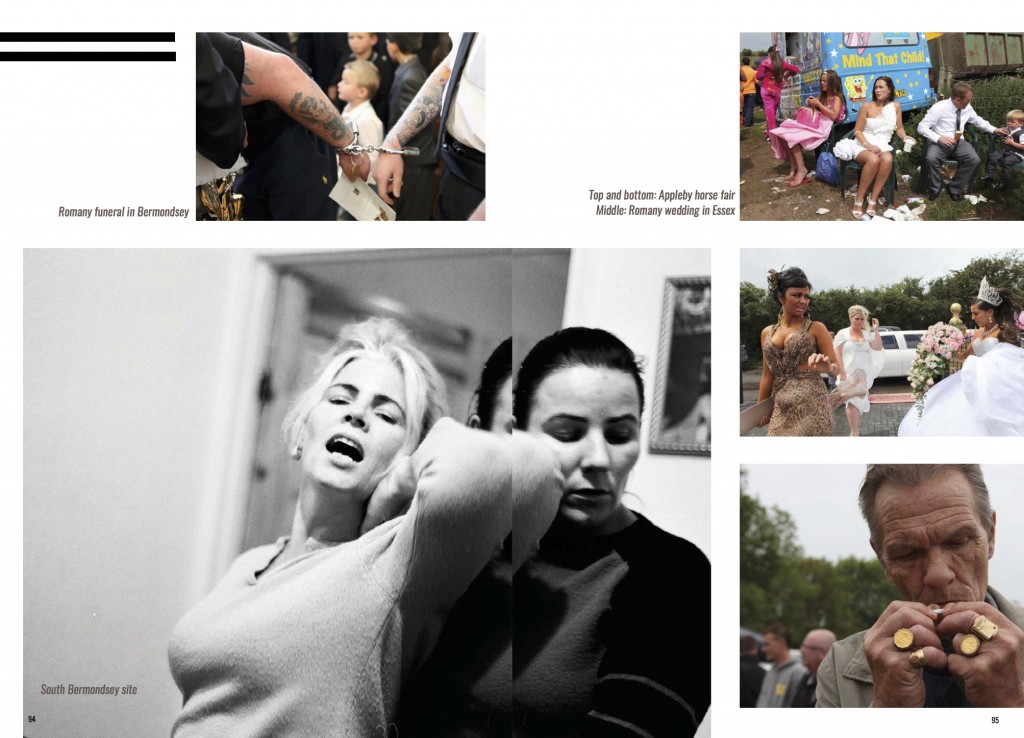 To most of the Irish travellers I met, home is Ireland. They go back when there is a wedding, a family gathering, for holidays. But home is also their caravan. Although modern society forced them to settle down on sites, most keep their trailer immaculate, as if it is always ready to be hooked at the back of the car to hit the road again.
[…]
Read the full version in The Northern Correspondent #6