Roadside shrines demand to be seen, says photographer James Sebright
The term "spontaneous shrine" was coined by American academic Jack Santino, referring to the relatively recent phenomenon of the marking of sites of sudden, violent deaths with flowers, cards, soft toys, pictures and other such personal artefacts.
Wayside shrines have long been a common feature in Catholic Europe and Japan, but their modern, secular equivalents were largely unknown in the UK before the death of Diana, Princess of Wales. Now they form a common feature of our urban vista. We've all seen them, at the roadside, on railings, attached to trees, by rivers, on bridges. Some are modest, temporary; a bunch of flowers with a handwritten note. Others are elaborate, permanent fixtures adorned with teddy bears, pictures, football shirts, potted plants, plaques.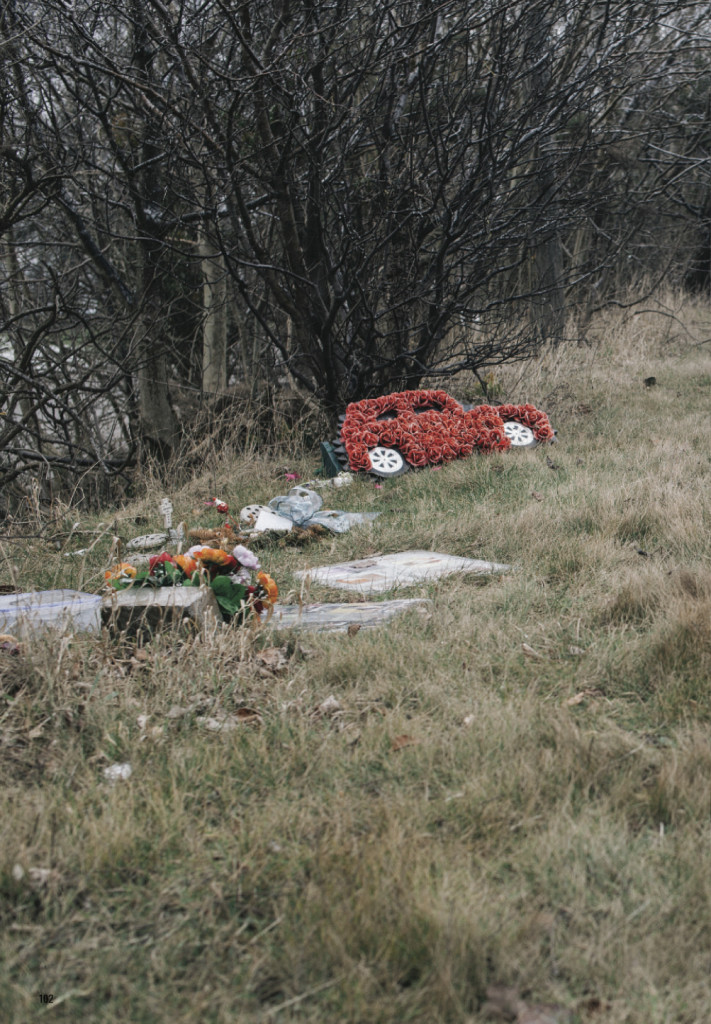 On Newcastle's Coast Road, between Jesmond and Tynemouth, I can think of at least five. Some are the result of misadventure, others unknown. But each offers passers-by a sharp reminder of the dangers of modern society and a life snubbed out before its time.
Similar public demonstrations of grief now mark the deaths of celebrities. Recent examples have included David Bowie's memorial in Brixton and the tributes to Alan Rickman at Platform 93/4 at London's Kings Cross Station. The key difference with these is that they don't take place at the site of the death itself, but instead at an associated place. Still, they share many characteristics of the roadside shrine, confirming our acquired taste for public displays of grief.
[…]
Read the full version in The Northern Correspondent #7