Polar adventurers are feeling the heat in the Arctic, reports Rachel Locke
When Ben Wayman looked down the lens of his camera at the light catching the dew-soaked branches in Northumberland, little did he know this shot of a sun-drenched scene would take him to the Arctic and his first glimpse of the Northern Lights.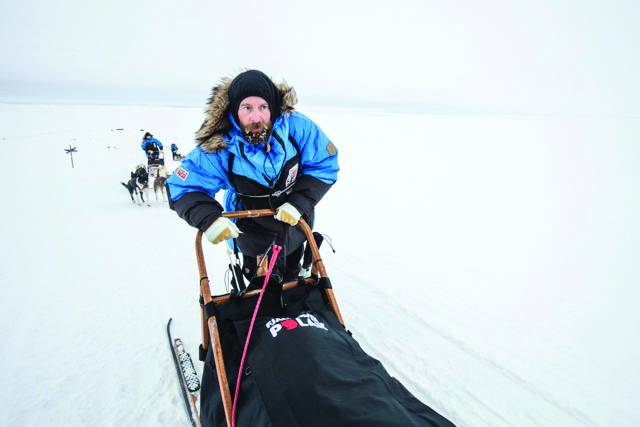 An artist and keen photographer, Wayman entered his photo in the Outdoor Photographer of the Year Competition on a whim. And won. Winning his category was a surprise but success in the final left him speechless at an awards ceremony in London. His prize: a 300km dog sled trek across the Norwegian Arctic.
In the past three decades, the Arctic has warmed faster than any other place on earth, making it a hotspot for scientists exploring climate change. We all know the alarming rate at which arctic ice is disappearing; some gullible souls may have fallen for the elaborate April fool of an exhausted polar bear washed up on the Isle of Mull some years back. But the dark imaginings of diminishing ice may become reality sooner than predicted, with scientists forecasting areas in the Arctic could be completely ice-free during the summer months from 2040.
[…]
Read the full version in The Northern Correspondent #8