Kayleigh Garthwaite hears the stories of the people served by the north east's foodbanks
Britain is experiencing a foodbank explosion. Provision of informal food aid in the UK has existed for many years without being widely publicised, documented or understood. But the growth of the network of Trussell Trust foodbanks, and the public attention which has surrounded this means emergency food aid has become an ever more visible phenomenon. In 2004 the Trust ran only two foodbanks.
In 2014/15, for the first time, more than one million people received emergency food from the Trust's network of more than 400 foodbanks, an eightfold increase in three years. The latest figures show that yet again, the take up of charity food aid increased, with over 1.1 million people, including 415,866 children, receiving emergency food supplies in the past year.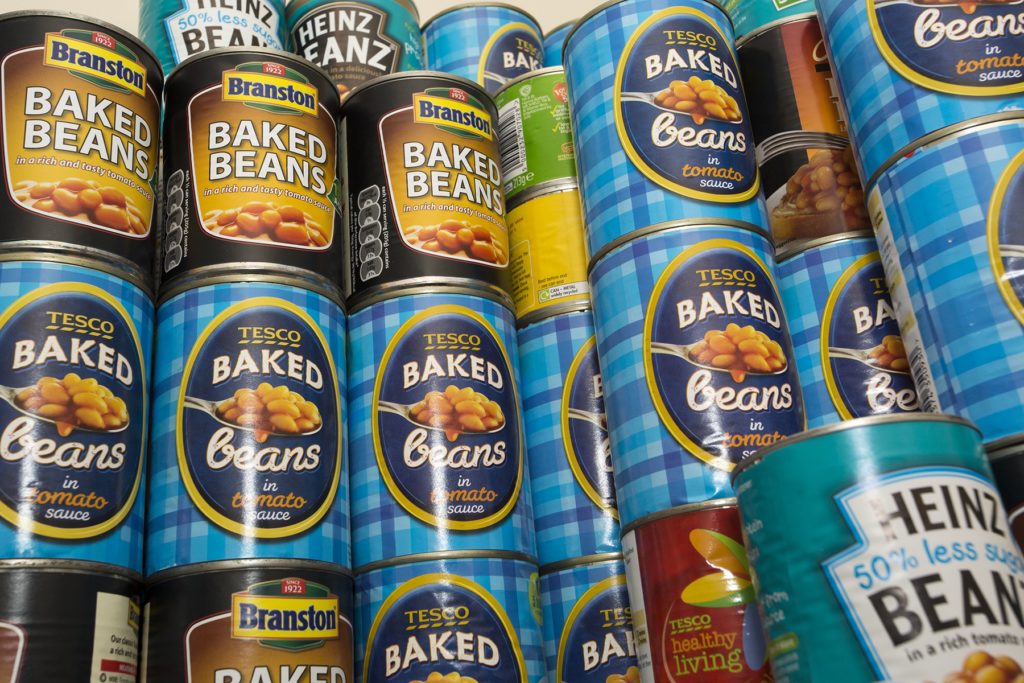 Increases in foodbank use were even higher in more deprived areas such as the north east, where the number of children needing emergency food aid doubled in the space of a year. Newcastle West End foodbank is Britain's busiest, providing 50,000 people with emergency food parcels over the past year. It is five times busier than the second most used foodbank in the country. Demand has been so high, the West End foodbank has been taking in donations from other parts of the network including the south of England and Glasgow.
During the research for my book, Hunger pains: Life inside foodbank Britain, I spent 18 months volunteering and carrying out research at a Trussell Trust foodbank in Stockton-on-Tees, where health inequalities in terms of life expectancy are the highest in England, a man living in the most deprived ward will live, on average, 17.3 years less than a man living just a few miles down the road in the least deprived ward. For women, the gap is 11.4 years. I was interested in finding out what life is like in these diverse areas of the borough. Many of the people I met at the foodbank were there because of a tipping point that pushed them over the edge. People on a low income are more susceptible to a seemingly small crisis because there is no financial safety net. This could be people in work or people on benefits, for whom a boiler breaking down or having to buy a new school uniform can be enough to mean that they cannot afford food.
I met Janice, 46, who was receiving Jobseekers Allowance while she waited for her Employment and Support Allowance appeal and came to the foodbank because she'd been sanctioned. But it wasn't just the sanction that led Janice to ask for emergency food. She had recently been diagnosed with depression, anxiety and arthritis. Janice explained how she was currently doing a health and social care course at college. She had been sanctioned for missing her Jobcentre appointment because she was at college, on a course the Jobcentre had sent her on.
Her 11-year-old granddaughter Millie wanted to know why she hadn't been able to stay over for the last three weeks. "I haven't got enough food to feed myself, let alone feed her as well – how can you explain that to an 11-year-old?" Janice asked me. She hadn't told her daughters how bad things had got as she didn't want them to worry. She had a lot of debt, including priority debts such as council tax, which meant the bailiffs were always ringing up, or coming round banging on her front door. As we sat finishing off our cups of tea, her phone rang. She looked at the number flashing up on the screen and sighed "See? I told you they always ring me up," cancelling the call. It was the bailiffs again.
Janice was also paying an extra £20 a week for the bedroom tax and to pay off some of her arrears. She had been paying more, but had just moved from a three to a two-bedroom house. She didn't want to live in a one-bedroom place, as then the grandchildren couldn't stay over and had moved about 10 houses down from where she had been living. "It's quiet round here," she told me. "I've lived here for more than 20 years. I didn't want to move away from the area." Now, she didn't have room for everyone to come over for lunch on Christmas Day, and it was her turn to cook this year. But she doesn't have a dining room anymore. No one has moved into her old house, so it sits there, unoccupied, with a dining room that Janice no longer has.
Foodbanks aren't just used by people on a persistently low income. People who experience "tipping points", such as bereavement, job loss, or relationship breakdown can also find themselves needing emergency food. Hassan, 38, who came to the foodbank with a voucher for himself and his four-year old son, had recently been laid off from his job at a sausage factory some 25 miles away. He had just moved to Stockton-on-Tees, so he didn't have any family or friends in the area. He was living in a one-bedroom flat above the High Street, and his son was staying with him for the weekend. Hassan had eaten nothing at all for two days, he told me, as he ate biscuit after biscuit with his cup of sugary coffee. There was no gas and no electricity in the flat. He got referred to the foodbank by his GP, whom he had gone to see because he "didn't know what to do".
When the other volunteers brought him the food parcel, Hassan had a look at the food and sighed. "What's wrong?" I asked. "If you want me to change anything in the parcel if there's something you can't eat, we can." He looked up and asked me "Do you have a tin opener?" One of the other volunteers went to have a look in the kitchen and came back a couple of minutes later with a tin opener in his hand. It was only after Hassan had left that we realised we should have given him more cereal, more milk, things that he didn't need to heat up. I chased after him, but he was gone by the time I made it outside.
Foodbanks would not need to exist if it weren't for the harsh benefits sanctions, precarious, low-paid jobs, and administrative delays that leave families without money for weeks on end. The hundreds of people I met did not want to come to the foodbank. It was a last resort, a tipping point into a whole new realm of indignity. The long-term consequences of increasingly relying on charity to address poverty cannot be ignored. Where provision is adequate and tailored to the needs of people using it, foodbanks can relieve some symptoms of this insecurity – temporarily – but there are many structural 'solutions' outstanding.
Kayleigh Garthwaite is a research associate at Durham University. Her book, Hunger Pains: life inside foodbank Britain, is by Policy Press.
This feature was published in The Northern Correspondent #8 – buy it here.