Stories of kids living in poverty are tough to stomach, says Ruth Bushi
The measure of poverty is whether a household earns less than 60% of median income. That leaves almost one-in-five children in the north east below the bread line: 132,000 of them, the equivalent of the entire population of Redcar and Cleveland. In parts of our region, more than half of children live in poverty, on a par with the poorest London boroughs.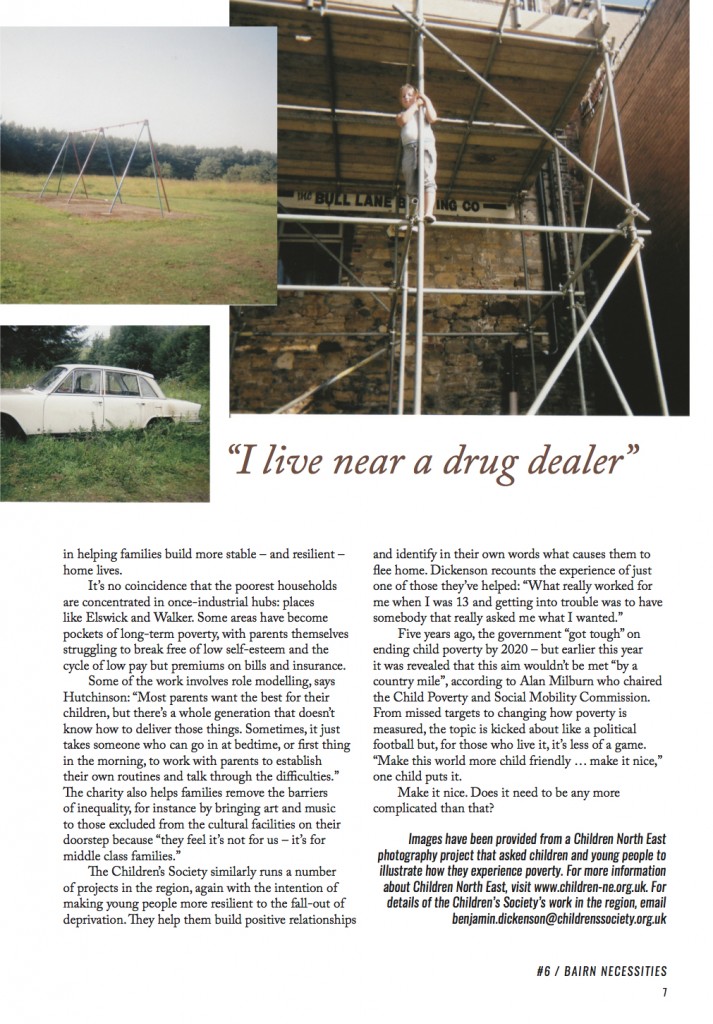 Deprivation is an easy word to bandy about from a distance. It's up-close that the effects hit home – when "home" itself is a tough notion.
[…]
Read the full version in The Northern Correspondent #6