Chloe Cornish finds a community of Iraqis seeking safety in a sunburnt mountainside
At night, Sheikh Abed Al-Layaan Hassan stands on the edge of a mountain plateau in Iraq, watching res smoulder in the distance. It's houses burning in the town where he grew up, the place he calls home. Columns of dust twist across arid plains that stretch between the palm-fringed town of Suliman Beg and a hump of squat mountains: the bare range of hills separates Kurdish and Arab Iraq. The twisters appear to be the only life this desiccated land can sustain.
In the sun, it's nearly 50 degrees celsius. But squint across the plain through the heat haze, and you might just make out something moving along the barren hillside.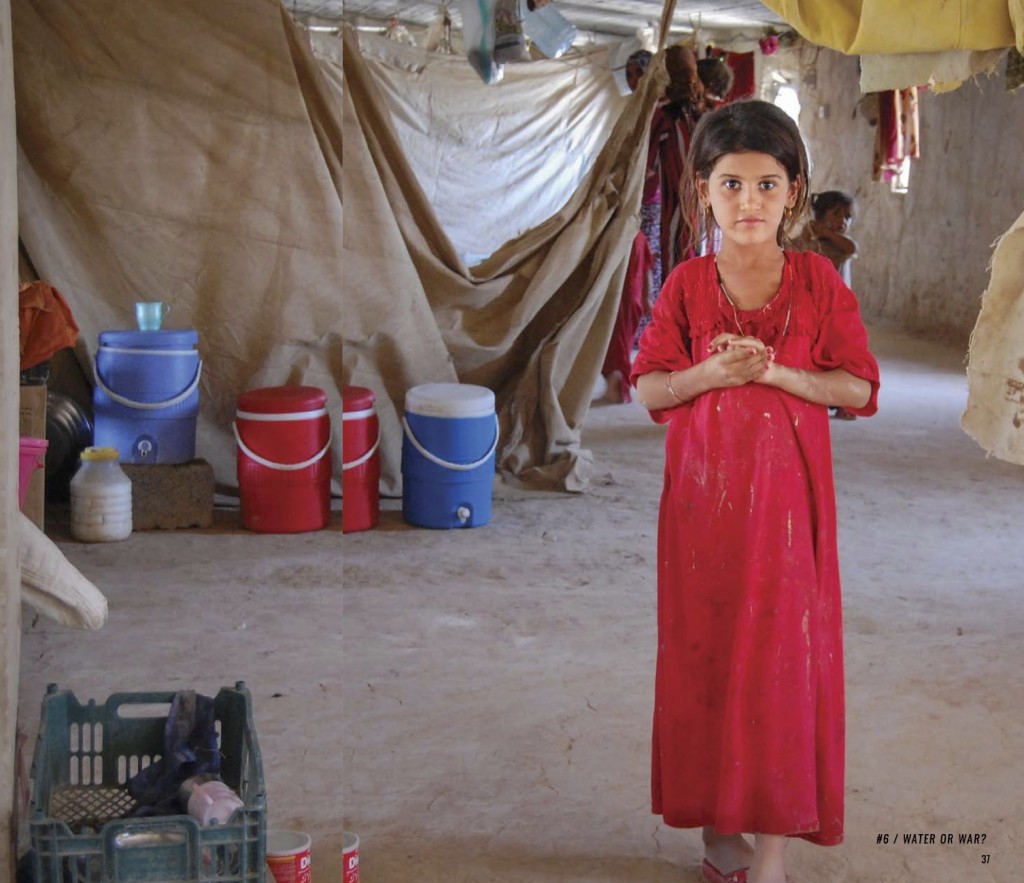 Sheikh Abed brought his people to unlikely safety in these mountains more than a year ago. He keeps a list of their names in a plastic wallet, passed around during rare visits by aid agencies. Today, it's the International Committee for the Red Cross, one of few international organisations daring to bring help to this unstable area.
[…]
Read the full version in The Northern Correspondent #6