Jeremy Middleton wants to be mayor of the north east. The problem? The job no longer exists. Words by Chris Stokel-Walker, photography by Michael Hughes
As the barista in a Newcastle coffee shop prepares a flat white, air billowing into a jug of warmed milk, Jeremy Middleton lists his woes. "We've had a raw deal for 30, 40 years," he says, a crooked and besuited arm rocking back and forth from his abdomen. "Power and money has gone to those with political interests, and the north east has missed out. The worst leadership in the country is here in the north east of England – as illustrated by this whole process."
Middleton, well-tanned with a mop of 1960s Mod-ish hair, has just launched his campaign to become north east mayor. A self-made businessman who co-founded a home assistance provider in the mid-1990s, he now runs an investment firm and has stood for office at least eight times for the Conservative party – never winning an election. His campaign to become north east mayor – launched, he says, because "somebody has to, and I'm financially well-placed to do it" – plans to take him to 200 different towns and cities across the region. The one issue is the job he's running for doesn't yet exist – and though he doesn't know it as he smiles winningly and checks his phone, likely never will.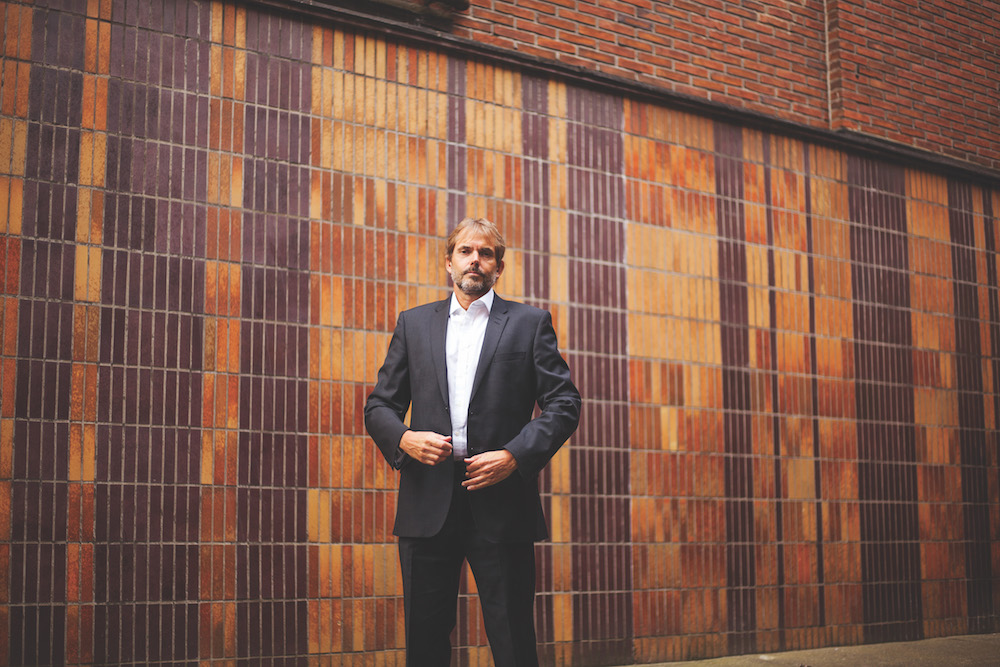 He's speaking one day after four of the seven local councils that make up the North East Combined Authority (NECA) declined to go ahead with plans to devolve more power to the region in exchange for electing a mayor in May 2017, and days before the door closes on his devolution dream.
It's an odd time, but then it's been an odd summer, not least in the north east. It started with a plan to bring power and £900m of central government funding back to the region over the next 30 years, and ended – via a late-June detour where Sunderland became known the world over thanks to its predilection for Brexit – in ruin, with Sajid Javid penning a chastening letter telling the NECA that "I very much regret your decision to walk away from the devolution deal, as no doubt do many of your residents and business leaders."
As this magazine went to press, rumours swirled that three of the council leaders who make up the NECA were threatening to go it alone, forming a breakaway group comprised of Newcastle, North Tyneside and Northumberland – a trio who themselves could face many of the same difficulties of difference the seven-party NECA grouping couldn't surmount. But is it possible to devolve power to the north east in the way Whitehall wants, or was the project doomed from the start?
Perhaps. Before the downfall, Jeremy Middleton drums his fingers on the café table as easy jazz wafts around the room. He's so het up he's barely able to complete his sentences. "We have such a terrible history of division and self-interest that we have failed to have…" he begins. What follows are staccato half-thoughts: "we have a combined authority that is a fiction"; "the decisions on how money is spent when government allocates capital is decided in group meetings of the local authorities who divide it between themselves and then the LEP is there to rubberstamp it"; "all the power rests in the local authorities".
"You end up with a division of the pork barrel," he concludes. "That is no way to make strategic decisions about where we should build, where we should plan, and how we run our transport system."
The idea – the theory – presented by Whitehall and taken on by Middleton was simple: a veritable bankful of cash and devolved power in exchange for an added layer of bureaucracy – an elected mayor to oversee the seven councils in the North East Combined Authority.
The problem? Several hundred years of history – and more recent precedent that shows the north east public are reluctant to embrace change, even if it comes with £900m of promised funding as a sweetener.
The region has historically gravitated around Newcastle, and resentment has bubbled under in the other areas of the north east for centuries. From Ralph Gardiner's persistent picketing against Newcastle in the 17th century, to the rejection of a number of royal commissions suggesting the geographical merging of different local authorities. Looking from the outside in, the north east looks homogenised, these internal battles overlooked. To Westminster, the region can be summed up as an industrial, largely Labour-supporting, working-class society. But ask those in the Stadium of Light on a Saturday afternoon if they share the same values as Newcastle or Middlesbrough supporters, and you're likely to receive short shrift.
The cultural divide is magnified by local politics. For years many have built up their own personal fiefdoms – and will fight fiercely to keep them powerful.
"That was always a big question mark: if you could ever get the seven leaders working in the same direction to a common goal," says Greg Stone, a Liberal Democrat councillor in Newcastle, speaking after the government withdrew its devolution offer. "There's always been some rivalries within the patch, and certainly on a Tyne and Wear level there's always been a reluctance to let Newcastle get its way, and that's not always been in the best interest of the region. It's clearly a very large territory they were proposing – from Berwick to Bishop Auckland – and some quite distinct issues and population issues in that."
For his part, Middleton believes it's possible to oversee seven different council leaders, some from major cities, others from large rural areas. Look at greater Manchester, he reasons. "They have their turf wars exactly the same and they are a bigger area than we are. They're 2.7 million people. We're just under two million.
"They made a proposal to government that if they secure enough power and investment they can raise the rate of economic growth so that Manchester will raise as much in taxes as it costs," he says, gripping his cup of coffee. "That's a great deal to government. That's why they did the deal. We didn't do that."
There were other questions, too: primary among them, if the elected mayor as envisaged would have enough power to affect anything. "It isn't devolution," argues Hilton Dawson, chair of the North East Party, which was established to campaign precisely for devolution of powers to the region. Dawson supported the campaign for a north east assembly in 2004, which was voted down by 78% of voters.
"We want the same deal as Scotland," Dawson says on a phone from Warkworth. "35 miles away fellow citizens of the United Kingdom have devolved democracy – real power in their communities – and vastly better public finances than we do. How can that possibly be right?"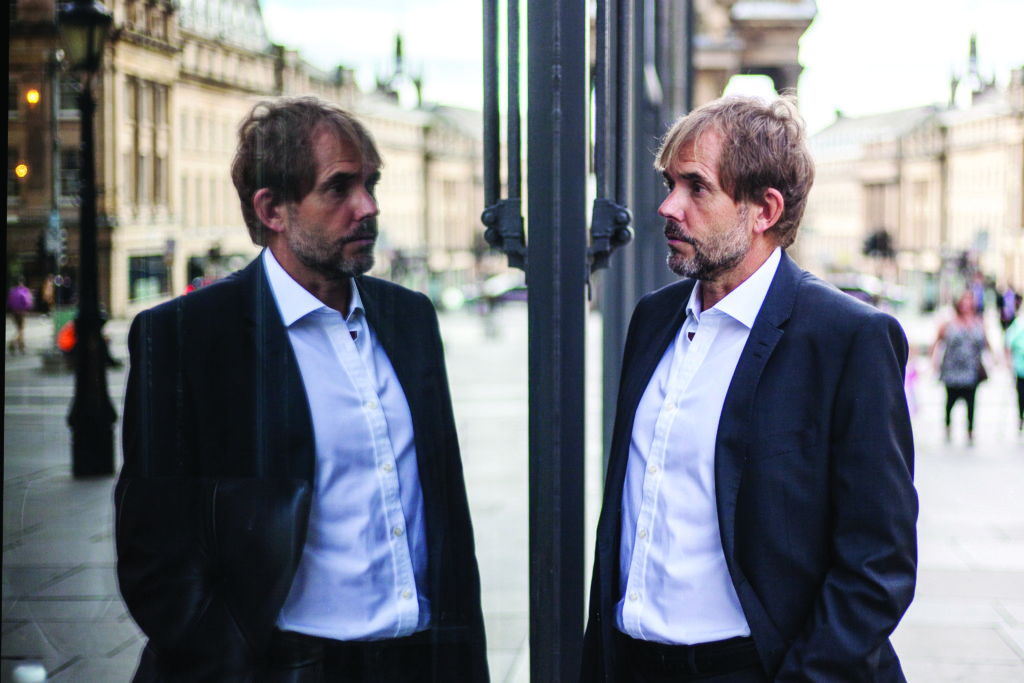 The PA system in the coffee shop starts playing Lou Reed's 'Perfect Day' as Jeremy Middleton takes a sip from his flat white. "Assuming they decide to go ahead and we decide to accept a mayoralty, whoever becomes mayor does not have a great deal of initial power at all, but has a great deal of authority and opportunity to influence because they will have won the majority of the votes cast. That will have influence with government.
"Yes, the mayor may be weak," Middleton says. "But this is only the first step. Manchester only got step one of devolution at first; they then went on and got further stages." Manchester is the model for mid-2010s devolution. The city's agreement with government was signed in November 2014.
In two successive budgets and an autumn statement, three further devolution agreements have been signed, siphoning off further responsibilities for fire services; adult education; planning and £6 billion of NHS health spending.
"It's a great opportunity and we should take it," Middleton says in a loud, clear voice. "The truth is we are behind. Do the math. We are behind."
On almost all economic and cultural indicators the north east lags behind the rest of England – and often, the rest of the United Kingdom. Average gross household income per head of £15,189 is the lowest in England. The unemployment rate of 7.5% is the highest in the UK, twice as much as the lowest area.
A higher proportion of residents here claim unemployment benefit than anywhere else in the UK. Boys born between 2012 and 2014 in the north east are expected to live two-and-a-half years less than boys born in the south east; girls born here will likely live the same amount less than their equivalents in London.
Greg Stone agrees: "That's it," he says. "We are already a smaller economy in relative terms than the West Yorkshire conurbation or the Greater Manchester conurbation and clearly they are engaging more effectively. We do risk being seen as a backwater, and somewhere that isn't willing to make big decisions and be bold."
Jeremy Middleton has a tell. It's something you notice when he's speaking to an audience – in this case, 24 people sat on simple chairs at Newcastle's Campus North listening with varying degrees of interest on an early evening in August as dynamic photographs from the campaign trail tick behind him in a 40-minute long slideshow. And it's a sigh. It's a breath that allows him to corral his thoughts before launching onto his next big idea for the region. But it happens so often that you quickly realise it's something else.
It's the sigh of a man who was ready to throw himself into a campaign for a job he felt could change the area's prospects before it was all taken away. It's a sigh that summarises the north east's dalliance with devolution: a browbeaten acceptance that an elected mayor isn't something the region really wants, something it knows it wasn't ever likely to get, but something that could be accepted in exchange for something good – something that might help narrow the gap between here and elsewhere.
It's the sigh of worry that having asked us once 12 years ago, and again this year, central government might not come calling next time – and then what happens?
It's the sigh of us all.
As he rounds the corner into the low autumn sun streaking round the edges of Grey's Monument, Middleton turns around. "What do you think?" he asks. "Do you think it's going to happen?" I'm more concerned that his campaign team – meant to be energising the people of Newcastle on a bright Wednesday morning into demanding an elected mayor – are nowhere to be seen.
"The wind's been taken out of their sails, I think," he admits.
For good reason. Less than 36 hours after the pink Middleton van emblazoned with his face rolls down the sweeping curve of Grey Street, the death knell sounds for the campaign that never was. Four leaders of the seven councils that make up the NECA – Gateshead, Sunderland, South Tyneside and Durham – all rejected the proposal to go ahead with plans tabled by government for an elected mayor in return for £30m per year for the coming 30 years.
Paul Watson, Sunderland council leader and chair of the NECA, said that all seven councils "unambiguously support the principle of devolution for the north east", but "it has not been possible to reach a majority decision to proceed with the deal."
As the low autumn sun turns to the spittle of September rain, so does the spirit of devolution's most ardent supporters.
Though Jeremy Middleton's enthusiasm for devolution remains undimmed, whether or not he would stand again were the idea of a directly elected mayor to return to this corner of the country "is another question," he says.
The pink placards, posters and hoodies printed with Middleton's "Jeremy 4 Mayor" branding now sit in his garage.
"I haven't decided what I'm going to do with them yet," he explains over a crackly phone line, laughing too regularly for it to be real. "Durham Tees Valley will progress; the north east will not. I think some new settlement will be discussed and may well happen," he sighs. "We'll see."
I ask my final question: if all that happens – the NECA leaders realise the supposed error of their ways, and come back to central government willing to reopen negotiations including an elected mayor – might the hoodies, the placards and the posters come out of the garage? There's a pause, slightly too long for comfort, until the response arrives.
"The answer is: 'Who knows'."
[…]
Read more in The Northern Correspondent #9