It's not what you see, but what you hear, discovers Chris Stokel-Walker. Photography by Jon Forster
Jason Hepple knew exactly what he wanted from Santa Claus as he thumbed through the shopping catalogue, approaching his ninth Christmas in 1980. There it was on the page, a big picture with grand promises of finding hidden loot, and a not insignificant outlay at £35 (£480 in today's prices): the Altai Treasure Seeker.
Jason's parents, Mel and Helga Hepple, were watching over their son, and ordered the Treasure Seeker from the catalogue, and set about obtaining a pipe finder's licence from the Home Office so that Jason could legally explore the grounds around their home as a metal detectorist. The paperwork cost 50p.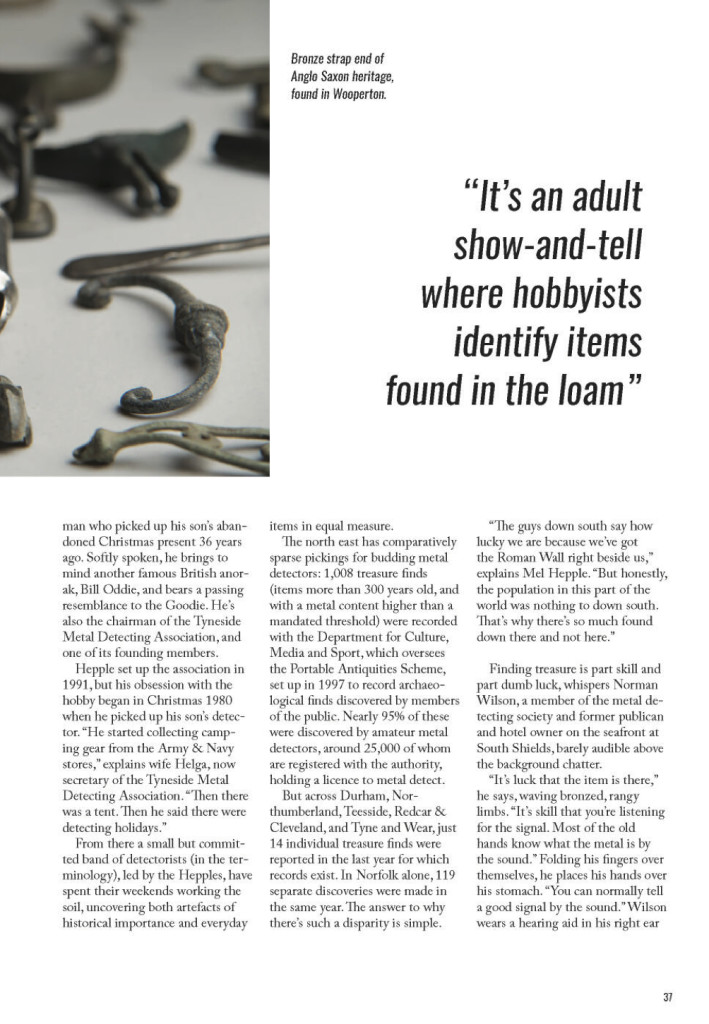 On Christmas Day, Jason unwrapped the box in front of his beaming family, and soon set about unpacking its contents. But small children can be fickle and impatient, and the finds were not forthcoming. "It was absolutely useless," admits Helga Hepple, Jason's mother. "It had no distinction on it; it was two buttons and a pole. And of course he didn't find anything within a few days, so he lost interest." The Treasure Seeker joined a pile of presents given with grace on Christmas Day and abandoned by their young owners before the New Year arrives that is commonplace in living rooms across the country. But then Jason's father, Mel, picked up the detector, and held it in his hands.
[…]
Read the full version in The Northern Correspondent #7