FOUND magazine editor Davy Rothbart tells Ian Wylie why finds are like snowflakes
He had a habit of finding and keeping sticky notes, scraps of papers, letters and drawings, but the note attached to the windscreen of his car one night in Chicago set Davy Rothbart on a journey that, so far, has lasted 15 years.
When he opened up the folded note it said:
Mario, I fucking hate you.
You said you have to work, Then whys your car HERE at HER place?? 
You're a fucking LIAR. I hate you. I fucking hate you. – Amber.
PS Page me later.
"There was so much story contained in such a short note," recalls Rothbart. "I didn't know who Amber or Mario were, but I got a powerful sense of what this poor girl was going through when she'd mistakenly placed the note on my windscreen, thinking it was Mario's. And I related to those complicated emotions when you're angry, but also hopeful and still in love."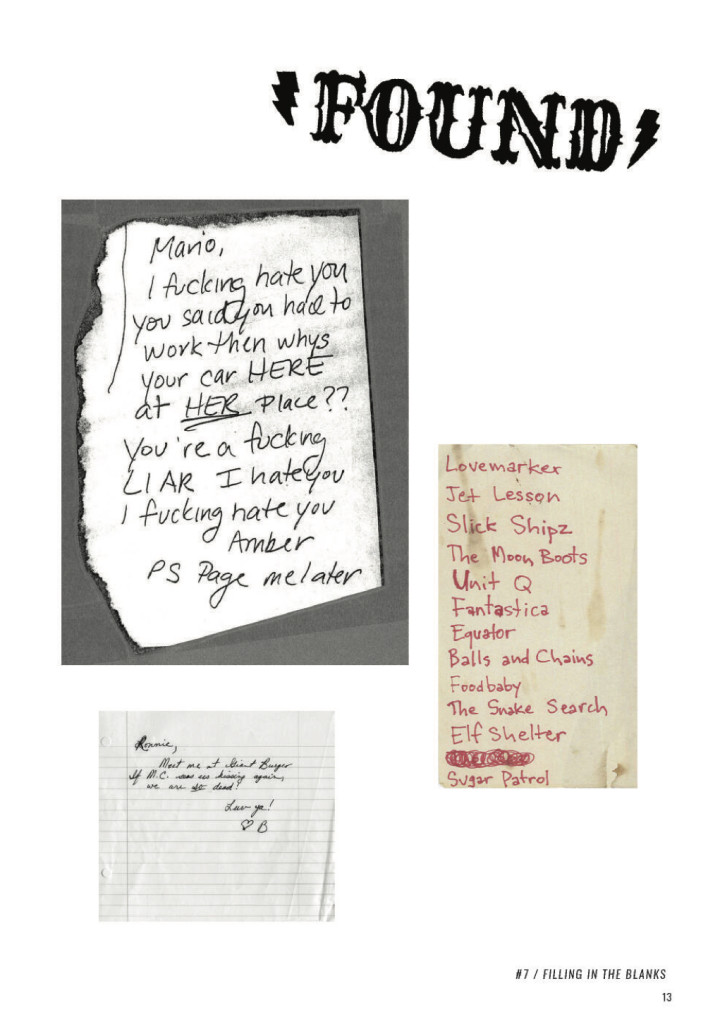 The note sparked a debate between Rothbart and his equally curious flatmates. Why is Mario getting blamed when he's not even there? But if Amber's flying off the handle like this, does it suggest Mario has a record of cheating on her?
As Rothbart showed the note to other friends, he discovered that many had similar finds – handwritten notes, photographs and lists, usually pinned to their fridges. "It seemed a shame that only the people who went into the kitchen would see those notes," he says. "A magazine seemed a natural way for everyone to share these great little glimpses with everyone else."
[…]
Read the full version in The Northern Correspondent #7