Defending the BBC isn't enough anymore, says Alastair Bonnett. We need to start thinking about what public broadcasting could mean to us in the north east and as something bigger than just the BBC
The BBC is entering yet another period of crisis and re-organisation. The licence fee is coming under new scrutiny. It is a good time to begin a conversation about regional public media. Across Europe public broadcasting – partially or wholly publicly-funded TV stations and radio – takes many forms, but it nearly always has a regional character. Germany, France and Spain have numerous publicly funded stations based in different parts of the country. Not so here. In the UK public broadcasting means, pretty much, just one organisation, the BBC. The licence fee pays for the BBC and that, with a few small exceptions (such as the Welsh language S4C) is it. Is that really the best way of supporting this sector?
I don't think so. My proposal is that 40% of the licence fee is allocated to independent regional public broadcasters. We need a North East Broadcasting Corporation, a NEBC to stand alongside the BBC. To see why, just watch the BBC Ten O'clock News. Here it comes: sound of drums, vast studio, stories from around the world, stories about some bridge or airport or lord mayor in London, Westminster MPs saying stuff, reporters looking excited. And now "here's the news from where you are". Just for a few minutes, a footnote. Usually it consists of little more than the telly version of the local police media briefing. Women bitten by dog in South Shields; man's body found in Sunderland city centre; boy rescued from the coast.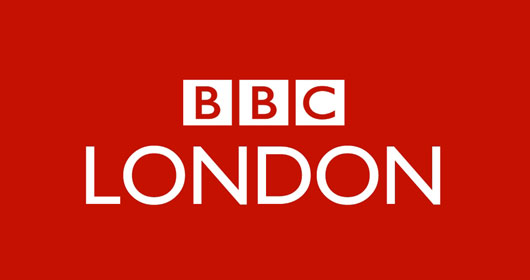 Is this what we want? And is it what we'd hope the regional public media will look like in 5, 10, 50 years time? As Scotland gets an increasingly independent government and media, the north east needs to find a much stronger voice. And that just cannot be done without properly funded and independent public broadcasting based right here.
The time when this challenge could be imagined as being met by reforms at the BBC is past. Local broadcasting has been a very low priority at the BBC for years. It's true that the BBC has been trying to farm out its programme-making to the regions. The Birmingham Post has a campaign calling for half of the £942 million-a-year raised in the Midlands through licence fees to be invested back in the Midlands. But I don't think getting a bit more BBC product made in the north east gets to the heart of the problem. The fact that The Clangers is now being broadcast live and on location from Seaton Sluice is great but beside the point (actually I made that up). Only a public broadcaster based in our region, mandated like the BBC to provide the full range of political, economic, cultural programming is going to deliver the kind of media presence vital to our prosperity and democratic life.
An independent regional public broadcaster would be a considerable asset to the north east. The largely invisible men and women who run this place would find themselves under scrutiny. A bunch of film makers and media services would emerge. A north east cultural and political network would form, attracting people into the region and making sure they stayed. It's what happens in other regions in Europe, so why not here?
One of the reasons I ask this question has to do with the fact that, growing up in a leafy suburb of London, I saw how media jobs currently get handed out. The girl from next door went on to a glamorous job at national BBC radio; the boy opposite became editor of one of the main UK weekly magazines; a school friend went to work in the BBC archives … I could go on. Are you thinking, wow, this guy must have grown up in a unique pool of media talent? Was it something in the water? Nope. All the big media institutions were on the doorstep, and local kids stepped right into them, and they still do. Now I live in a lovely, lively part of Heaton; lots of creative people, no storage of talent; but those networks and institutions feel like a billion miles away.
And they will remain so until we come up with a different way of structuring the public spend. Watching the new commercial channel Made in Tyne and Wear, which recently won the Newcastle licence handed out by Ofcom, only proves the need for a regional public broadcaster. If you are lucky you will find that this channel does, occasionally, have some locally relevant material. But most people tuning in will be forgiven for thinking it comprises a continuous loop of advertising for anti-wrinkle creams. The regional commercial media sector might, one day, go on to thrive. But to do so it needs a strong public sector ally, to help build up a regional audience and identity.
At a time when the licence fee is raising less and less and the BBC is under threat, it is easy to find objections to my modest proposal. But I don't think just defending the BBC is enough anymore. We need to start thinking about what public broadcasting could mean to us in the north east and of public broadcasting as something bigger than just the BBC. We need proposals, suggestions, alternatives. Perhaps you have your own?
Alastair Bonnett is professor of social geography at Newcastle University.
Do you agree with his call for a North East Broadcasting Corporation? Tell us your views in the comments section below – by clicking on the little speech bubble.
(Views expressed on our website and in our magazines and emails are not necessarily endorsed by Northern Correspondent.)