I spend much of my life visiting Britain's high streets, but when asked I always struggle to name my favourite. Each one has character, quirks, highlights and annoyances all of its own.
Stockton must be up there, with its dramatic sense of space and thriving cluster of independents; and I love Newbury too, its bustling historic thoroughfare blended with a sensitive and well-connected new development. One thing I've learnt from my travels is that the most successful high streets tend to be those, like Shrewsbury or Morpeth, that juxtapose old and new to create a real sense of place.
Bigger city centres like Birmingham and Sheffield have shown that, with vision, determination and, to an extent, trams, it's possible to enhance the best of the old, fix the worst of the slightly less old, and add a sprinkle of new to tie it all together.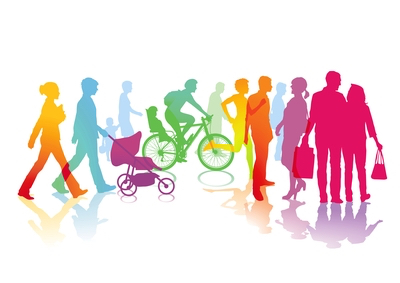 Starting from scratch is a bad idea. Town centres that have been largely developed (or redeveloped) from scratch, rather than growing organically – from Cwmbran to Cramlington and Shipley to Salford – tend to lack soul. They're high-street MetroCentres… but without as many good shops.
Northumberland Street is a perfect example. T Dan Smith had half a go, leaving us a legacy of peculiar buildings designed to accommodate aerial walkways that never came.
From a retail point of view, Northumberland Street clearly works. Space is in demand, and even as shoppers buy more and more from the internet, big names are continuing to invest in physical premises that will wow us.
But Fenwick aside, Northumberland Street is barely handsome. Recent revamps – to the buildings housing Primark, Currys and BHS, and the entrance to Eldon Square – have given it a shiny if somewhat homogenous makeover. Marks & Spencer recently revealed plans for a green wall that will add some welcome interest and variety to a street that gleams and flashes with the best of them, but could, in essence, be almost anywhere.
Indeed, if Fenwick wasn't already there you'd surely need to invent it. There are a dozen or so Fenwick stores elsewhere but none as grand, iconic and rooted in the place that they belong as Newcastle's. Interesting and independent, it's genuinely the glue that holds Northumberland Street together. Any reworking would retain Fenwick and work out from there.
Yet many of the street's present drawbacks relate to the strange ways that it connects – or fails to connect – to the places around it. At the bottom and top, buses cut it off from Newcastle University and the wasteland that is Pilgrim Street respectively. To the east, Princess Square remains a charmless, windswept non-space – despite the valiant efforts of the new City Library to engage with it – while the sprawl of Eldon Square creates a barely permeable wall to the west, in place of the old Prudhoe Street.
Maybe, however, the next step should be to revisit how Northumberland Street works as a public space – jettisoning the ad hoc stalls and randomly plonked street furniture, and connecting it more firmly into the city centre of which it is an integral part.
Princess Square may be an insult to the name, but perhaps Newcastle could yet become a city of squares – a city where its flowing public spaces are a joy in their own right, and not merely thronged thoroughfares, awash with shoppers on their way to somewhere more interesting.
Graham Soult is a retail consultant, and you can follow him on Twitter.
What do you think about the high streets on our region? Tell us in the comments section below – by clicking on the little plus sign.
(Views expressed on our website and in our magazines and emails are not necessarily endorsed by Northern Correspondent.)