We should try harder to find hope in the smoldering embers, seeking out the timeless values of our region that have been refined by the fires, says Ian Wylie
We've just published the seventh issue of The Northern Correspondent, to which we've given the theme "lost and found". As with previous themes, we were excited and curious to see what our writers, photographers, illustrators and designers would return to us. And they haven't disappointed, bringing us their stories of loss and discovery from around the world.
A 19th century engraver, illustrator and bookmaker who influenced the modernist art movement, yet forgotten in his native north east. Zip-up bags of woven plastic that carry a life's belongings as the uprooted seek a safer home. A collection of notes, to-do lists and photographs from strangers that demand the creation of a back-story. Families of missing people, left behind, waiting. The contents of a lost property office, ready for collection. The head of a Garibaldi statue in Blaydon. A resurrected speed machine ready to fly on water again. People helping the heavily indebted come up for air. Hobbyists hunting for buried treasure. A goalkeeper who carried his love for the region to the Czechs. Roadside shrines that demand our attention. Lines of poetry that cut through memory loss. A daughter taking a final journey with her mother.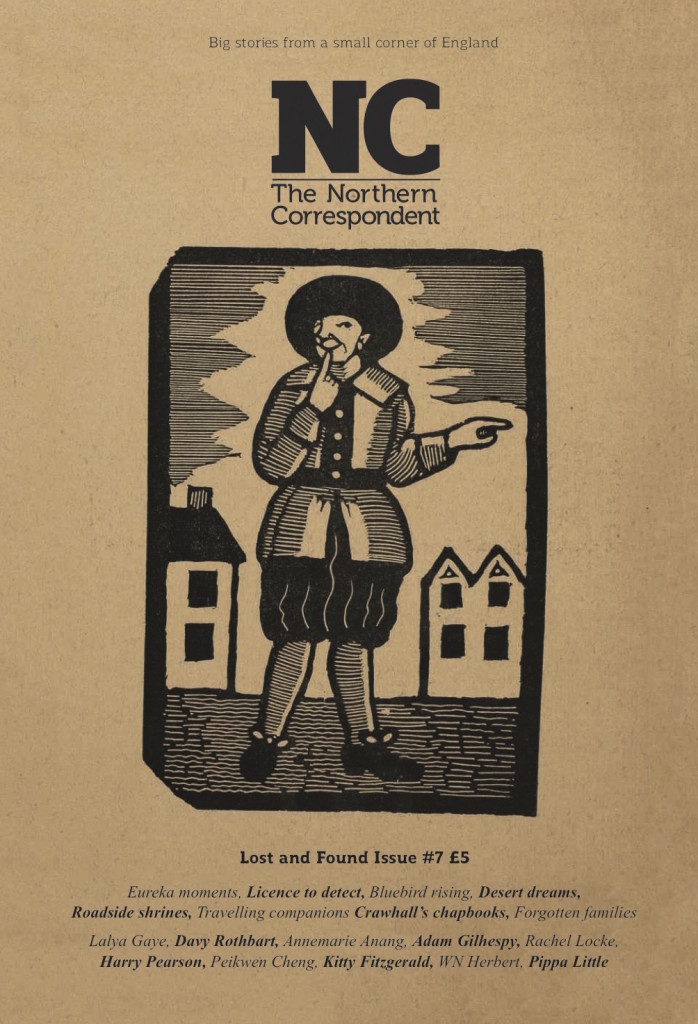 One final lesson we've learned during the course of making this issue – loss and discovery can be different sides of the same coin. Losing one thing that's precious to us often leads to finding another. In a region still defined, in some quarters, by the industries and struggles of its past, the narratives of romantic loss are simpler, more comfortable tales to tell. Perhaps we should try harder to find hope in the smoldering embers, seeking out the timeless values refined by the fires, and finding stories of discovery that inspire new beginnings.
Ian Wylie is editor of The Northern Correspondent. You can follow him on Twitter. The seventh issue of the magazine is available to buy here – or you can offer ongoing support by taking out an annual subscription.