Getting a slot on the big screen isn't easy for a low-budget documentary, admits local film-maker Andy Jones, who says he doesn't waste time asking for hand-outs, when he can be getting on and creating
On the day of Margaret Thatcher's ridiculous "state" funeral I didn't go along to any of the protests or parties –  any sense of joy on my part was overshadowed by the grief I felt after the sudden death of my mum a few weeks earlier – and so at around 11 o'clock I was sitting at my desk, with half an eye on the TV coverage when a message arrived telling me that Bi Kidude had died. 
Bi Kidude may not be a household name in the same way that Margaret Thatcher was, but to me, she was the real iron lady. She stood under five feet tall, with arms and legs seemingly carved from ebony. Over 100 years old, yet still in possession of a rapier-like, ribald wit. Just weeks before her death, I'd been at her home in Zanzibar, off the coast of Tanzania, trying to get to the bottom of a rumour that she'd been kidnapped.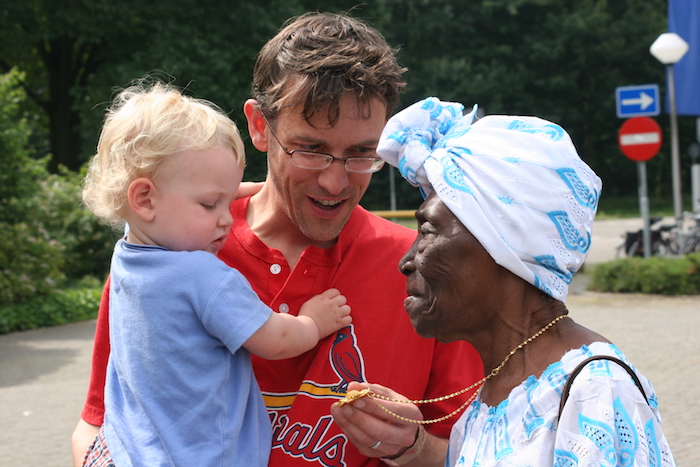 That journey, and the hasty pilgrimage I made to be at her funeral, less than 24 hours after hearing that she had passed away, form the basis of a new feature-length documentary film, I Shot Bi Kidude, produced independently by my company, Radio Film, based in Newcastle. Earlier this year, I responded to a call from Dr Ian McDonald that we urgently need to develop our own factual film-making identity in the region. I put forward a view that there is much happening already.
I hope that this new film, while falling in between any obvious cinematic genre (geriatric-musical-Swahili-kidnap-goose-chase anyone?) can be another cog in the wheel as independent film-makers from the region take up Ian's challenge. We've already witnessed the woolly feel-good factor generated by Magali Pettier's charming Addicted to Sheep at the box office. Mark Chapman's short doc, Camrex, has now been nominated for best short film at the BAFTA-qualifying Leeds Film Festival (where I Shot Bi Kidude also plays in the Cinema Versa section).
We're bringing out this film in the same week that James Bond hits the mulitplexes. Getting a slot on the big screen isn't easy for a low-budget documentary about a woman who few people have heard of. Yet where there's music, hopefully a little laughter, a thriving, independent festival scene and a public keen to discover stories from around the world, then there's room for films like ours, and many others to succeed.
Our DIY mini-studio model is nothing new. We keep costs low, knowing our own limitations, (and our own software). We don't waste time asking for hand-outs, when we can be getting on and creating. And we make sure that we do what we can to build our own audience. We may yet fall on our behinds, but if we do, the next step will be to dust ourselves down and have another go.
Andy Jones is director of Radio Film. You can can follow him on Twitter.
The north east preview of I Shot Bi Kidude, with live music by Mim Suleiman, is at The Old Cinema Launderette in Durham on Monday 2nd November.
Tell us your views in the comments section below – by clicking on the little speech bubble.
(Views expressed on our website and in our magazines and emails are not necessarily endorsed by The Northern Correspondent.)